About Potager Soap Co.
Established in 1999, Potager Soap Company crafts natural soap and bath products made with certified organic ingredients. Potager is a woman-owned, family run, multi-generational company.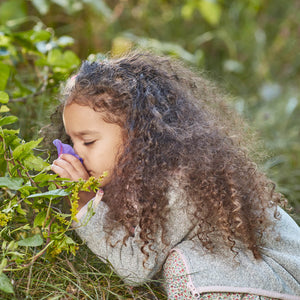 Following the birth of my grand-daughter Eloise, we decided to launch the mildest cleanest soap possible and to obtain organic certification. We verified that the raw materials used in crafting Potager Soap met our criteria for an organic, fair trade and sustainable product.
We decided to take our commitment further and began the process of obtaining Organic Certification, which we achieved on March 12, 2020. From this commitment to quality - The Potager Promise was born…CLEAN SOAP…NATURALLY!
Taking inspiration from the Potager kitchen gardens of olde, each bar of Potager Soap was designed to reflect the beauty and functionality of a traditional Potager.
Potager Soap is available in 13 scents and one unscented variety.  Potager is handcrafted in our facility in historic Concord, Massachusetts. Potager Soap can be found in shops around the country, Europe and the Far East…from farm stands and farm to table markets to gift shops, museums and botanical gardens. We hope you will try a bar soon, and remember, if you don't love your Potager Soap, simply contact us for your money back.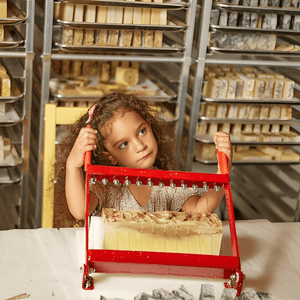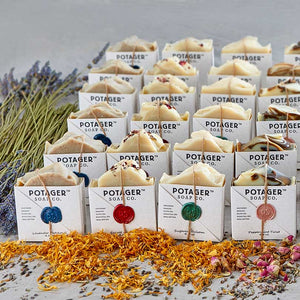 Handcrafted with certified organic ingredients:
Potager soap is handcrafted using certified organic ingredients including:
Organic Olive Oil, Coconut Oil, RSPO Palm Oil, Shea Butter. Base oils that are saponified in the soap making process.  
Organic Essential Oils. For scent and aromatherapy.
Organic Herbs & Botanicals. Are compounded and added to nourish the skin.
Sodium Hydroxide. Not organic but on the USDA list of approved materials used in organic products. None is left in the final product!
Purified Water!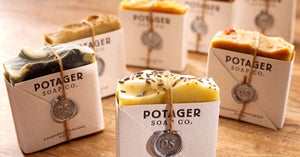 We Promise You Will Not Find....
Preservatives
Colorants
Mica
Mineral Pigments
Fragrance Oils
Parabens
Sulfates
Animal Products
We invite you to try a bar today and please let us know what you think! If you are unsatisfied with your soap within 15 days of of purchase, contact us for a refund.
Shop Now